Why you should attend this workshop
Agile has taken over the software development world. As a result we've created highly-efficient software engineering teams incentivized to get bug-free code shipped quickly. What we've failed to do is empower these teams with the decision-making mechanism necessary to decide:
What should we work on?
What's the best prioritization for our work?
When is it done?
Is it meeting customer expectations?
Shoud we continue to design and optimize this feature?
It is imperative that our product teams understand how to put in place effective methods how to shape the product together.
The most effective way to achieve this is in collaborative, cross-functional teams that base their decisions on evidence from the market gained through experimentation and hypothesis. These teams bring product design, user experience, engineering, product management and organizational leadership together in a customer-centric effort to build the right product and to build the product right.
---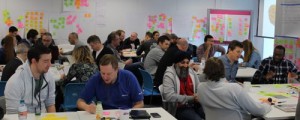 What you will learn
In this fun, high-energy & hands-on workshop, Jeff will teach attendees:
How to structure parallel path product discovery and delivery processes
How to make evidence-based, customer-centric prioritization decisions
How to improve communication between designers, developers, product managers and executives
How to build agile cross-functional collaboration in Scrum environments
How to impress the value of good user experience design on the rest of the organization
How to build a culture of learning and experimentation
How to drive innovative efforts in your startup, high-growth company or enterprise
How to leverage customers as the best source of information
How to bring research, design, writing and engineering together in one continuous learning and delivery cycle
---

Who should attend
Product leaders
CEO's
General Managers
VP's and Directors of Product
VP's and Directors of UX
CTO's and VP's of Engineering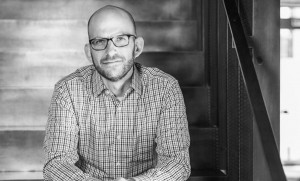 Jeff is a lean thinking and design evangelist, spreading the gospel of great team collaboration, product innovation and evidence-based decision making. He is also the co-author of the Lean UX book.
Jeff Gothelf is an expert in teaching teams how to work in this collaborative fashion and has captured these ideas in his book Lean UX: Applying lean methods to improve user experience. Every attendee of the workshop gets a free copy of it.
---
What people are saying about Jeff's workshop
"I found the workshop extremely beneficial on both a personal and a team level. I really enjoyed how the day was broken down into pockets of lecturing and group activities to practice the lessons discussed. Even having read Jeff's book, practicing the exercises within the team made It clear how beneficial the approach can be."
"I found the Lean UX workshop really helpful. It made a refreshing change to hear some opinions from an experienced external source of how we can make agile work in ways other than how we already are. The contrast between the formulation of assumptions and experiments to our usual story generation and QA testing gave a valuable insight into how we can decide on our MVP, and refine how we define our priorities when scoping out work. The time spent was well worth it."